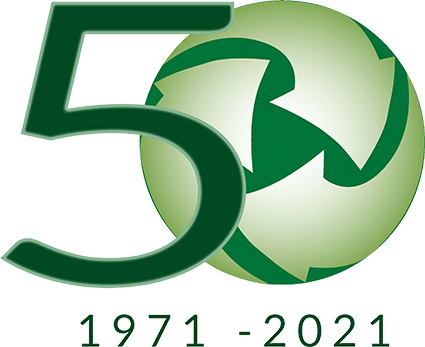 For the past 50 years, Adveco Ltd has been the recognizable face of A.O. Smith in the UK. As with so many businesses, it started with a simple idea from founder Daniel O'Sullivan to improve efficiency and save costs, two core ideals that remain at the heart of everything the business still does today. In 1971, the focus was to support the launderette industry by introducing a simple hot water application that utilized a glass-lined boiler and galvanized hot water storage tank. This unique approach helped to define the early days of the business and created a new market and new demands. The company was later recognised by BSRIA as the instigator of direct gas-fired water heaters in the UK. Today, the company is one of the trusted specialist providers of low-carbon, bespoke hot water and heating to the building services industry.
Adveco operates across the commercial built environment, working with consultants, specifiers, and designers, providing informed support and partnership to design and deliver systems optimised to be highly efficient and cost-effective. Contractors gain a single, versatile, specialist sales resource that ensures delivery of the most cost-effective system. Facility managers are supported through product remote monitoring, technical support, warranty, and maintenance service to ensure system longevity and help realise a low total cost of ownership.
As a result, our systems can be found across the country, from prestige city sites to university and school accommodations, hospitals and care homes, supermarkets, sports stadia, hotels, restaurants and leisure facilities of all sizes. It is pretty much guaranteed you will have used bespoke hot water and heating from a system Adveco has designed, supplied, and maintains without ever realising it.
50 Years of Bespoke Hot Water Innovation
Founded as Advance Services (Sales) Ltd, that initial year defined much of the history of the business with a close partnership formed with the American based water heater manufacturer A.O. Smith. The company would quickly become A.O. Smith's sole UK distributor, even though it had elsewhere opted for a multi-distributor approach. Here it had become clear that the success in the UK had stemmed from working with a focused single market entity, and the partnership was further ratified in 1998 when Advanced Services Sales Ltd became A.O. Smith's sole official partner and under its new agreement started trading as A.O. Smith Water Products, and then latterly as A.O. Smith Water Heaters (Adveco AWP) Ltd.
Although Daniel retired in 2000, his son David O'Sullivan continued to grow the family business, maintaining its fierce independence and commitment to innovation. More than just offering distributions services, A.O. Smith Water Heaters had grown a wider reputation for its own in-house engineering capabilities, providing a wealth of knowledge for commercial hot water application design and post-installation service.
In 2015, Adveco Ltd. was established to further develop this capability, as well as providing complementary products to enhance the company's offering. Operating as an independent sister company to A.O. Smith Water Heaters, Adveco has expanded in recent years, establishing European sales offices and continues its commitment to the design, supply, commissioning and full after-sales support and maintenance servicing, of more than 1,000 commercial boiler, hot water, and solar thermal systems every year.
More recently A.O. Smith has returned to its original multi-distributor model, although its own brand product ranges remain with Adveco / A.O. Smith Water Heaters in the UK. This process has given impetus to the modernization of the business. Though continuing to provide a full range of commercial gas and electric water heaters, boilers, and solar thermal systems from the A.O. Smith portfolio, Adveco is evolving to become a single point of contact for a wider range of commercial bespoke hot water and heating systems that address a market being redefined by the drive to sustainability and the target of Net Zero by 2050.
We continue to see increasing demand for near-instantaneous and instantaneous water heating across a variety of projects and are constantly exploring ways to meet this often technical challenge for commercial applications. Within those hot water applications, the highly efficient A.O. Smith BFC Cyclone and Innovo are always a popular choice for commercial projects requiring hot water. The MD range of floor standing condensing gas boilers, which were highly commended in the HVR Awards on launch, have also proved to be very popular for commercial heating, boasting a seven-year parts and maintenance warranty which we are able to offer due to the strong, corrosion-resistant titanium steel construction and smart balancing of the pre-stacked heat exchangers.
Despite the hyperbole, gas remains, at least for the time being, a core element for commercial systems. Familiar, well understood and extremely cost-effective, it remains an important part of the product portfolio for delivery of domestic hot water (DHW) applications and heating.  Adveco's DHW offering has extended with a range of new stainless steel condensing water heaters to address soft water areas in the UK, alongside a range of stainless-steel cylinders, packaged plate heat exchangers and electric immersion kits which enables greater use of clean electricity for primary and backup heating of water across a range of bespoke tanks. Although we would characterize ourselves as hot water specialists, we can still address the specialist needs of commercial-scale heating with our ranges of floor-standing and wall-hung gas boilers (MD), MSS carbon steel heating buffers and MST thermal storage tanks.
A More Sustainable Future
Perhaps most exciting, has been the work to develop systems that are capable of better integrating low carbon and renewable technologies. In 2009, Adveco committed to development in this space with the introduction of its first solar thermal systems, working in partnership to develop critical drainback technologies that addressed the massively costly issue of stagnating solar fluid in panels and pipework. There is no doubt in our minds that as the demands for lower carbon applications grow, a combination of Solar Thermal and traditional gas will see a resurgence. But there is a degree of complexity that needs to be recognised and that is where specialist knowledge pays dividends when investing in both new and refurbished properties. Solar Thermal also has a role to play in more advanced hybrid systems that will be more dependent on electricity, the use of heat pumps and heat recovery technologies.
In recent years, Adveco has struck several exclusive manufacturing partnerships to develop air source heat pump (ASHP) technology and products expressly for the generation of preheat for DHW systems. This is necessary to address both building regulations in the UK and our varied Northern European climate.  The fruits of those partnerships have been the launch of the FPi range of Air Source Heat Pumps (ASHP) in 2019, quickly followed by the introduction of the L70 heat pump for larger-scale projects. This year the FPi Range was completely revised with the introduction of a new system based on the more environmentally friendly R32 refrigerant which delivers considerable advances over its predecessors. This development programme continues at pace as we hone designs that help meet the high-temperature demands of commercial DHW. Our development work also includes the creation of the HVR Awards recognised HR001 boxed heat recovery system which was designed and manufactured in-house to support businesses making regular daily use of commercial-grade chiller and freezer units. Commercial systems offer a range of opportunities for heat recovery, essentially gaining 'free heat' that can be used to offset energy demands and help reduce carbon emissions from daily operations. Adding heat recovery into your sustainability mix is frankly a no brainer and we continue to explore opportunities for its application within commercial systems.
Bringing all these varied elements together is Adveco's packaged plant room offering, a bespoke hot water and heating system build that leverages all the advantages of offsite construction. Pre-fabrication is a tried and tested way of bringing mechanical and electrical systems to a live construction site, countering the challenges of complexity, limited space, limited time, and the need to work around other contractors. The concerns over post-Brexit/Covid rising costs, construction projects struggling to attain raw materials as well as a shortfall of experience on-site cannot be discounted. Offsite construction is therefore a great way to address these potential fears.  It just makes things on site much easier and crucially helps to accelerates those all-important project timelines which in turn can help offset other unforeseen project costs.
Packaged plant rooms can almost be treated as a microcosm of our work, a large proportion of which we create as bespoke applications and that includes our smart control systems. So, for Adveco, almost all our projects begin with application design. Without doubt, the rapid changes to legislation relating to efficiency and emissions as we move towards Net Zero by 2050 is having far-reaching implications for our industry. The challenge, certainly for commercial buildings, is to design, supply and then monitor a system for its full lifecycle to ensure the various elements of a system work together, not against each other. The problem is that we are increasingly seeing more cases of the wrong technology being used for the right application: from oversizing for the building, or failure to account for summer heating loads, to under-sizing solar buffer vessels and poorly executed combinations of renewables. Poor sizing has always been a key failure, driving up CAPEX and unnecessarily raising OPEX, but these more varied system design errors must be seen as a result of the rush to be environmentally friendly compounded by the confusion over what that really means in terms of practical technology choices. As an HVAC business, you simply cannot stand still, customers won't allow for that, so being versatile in the ability to deliver bespoke, engineered systems, is becoming even more of an advantage for us as we look at the changing needs of customers, both in the short and long term. Our application design team provide professional support throughout all stages of a project, from selecting the pertinent product to meet a specific demand to complete system design.  All projects are meticulously sized by our in-house team of qualified industry professionals. This ensures that all applications receive a bespoke, cost-effective design that avoids the typical pitfalls described.
Looking Forward
All eyes are now on the 26th UN Climate Change Conference (COP26) and an expectation of greater clarity from the Government over how the commercial sector will be supported on the road to Net Zero. At Adveco, our approach is to be prepared for all options, whether the future of commercial heating and hot water in the UK will be designated all-electric, hydrogen/green gas, or a mix of the two. This continues to drive our exploration of new technologies and reiterates the advantages of being independent. It enables us to create these critical technical partnerships that allow us to be quick on the uptake of new, or more relevant technologies, whilst continuing to leverage our own deep technical experience. In the near term, we will be further developing our portfolio of heat pumps for commercial applications, as well as designing new hybrid systems that take best advantage of this and other technology. We also see the huge, and cost-effective potential for the large scale roll-out of hydrogen to the commercial sector. All this will require a greater demand for complete system design of which we have deep experience providing bespoke hot water and heating. Ultimately, we come back to the earliest tenet of the company, an unbeatable focus on commercial hot water systems. We already have a strong offering, whether gas and solar, or all-electric with heat pumps, and see this consultancy work, especially for D&B contractors, driving our future growth out beyond 2050.
https://adveco.co/wp-content/uploads/2021/10/50th-banner-copy.jpg
494
1036
Gary Marshall
https://adveco.co/wp-content/uploads/2023/07/adveco-logo-hot-water-specialists1.png
Gary Marshall
2021-10-18 10:29:21
2023-03-29 13:20:10
Bespoke Hot Water and Heating, Celebrating 50 Years Of Excellence