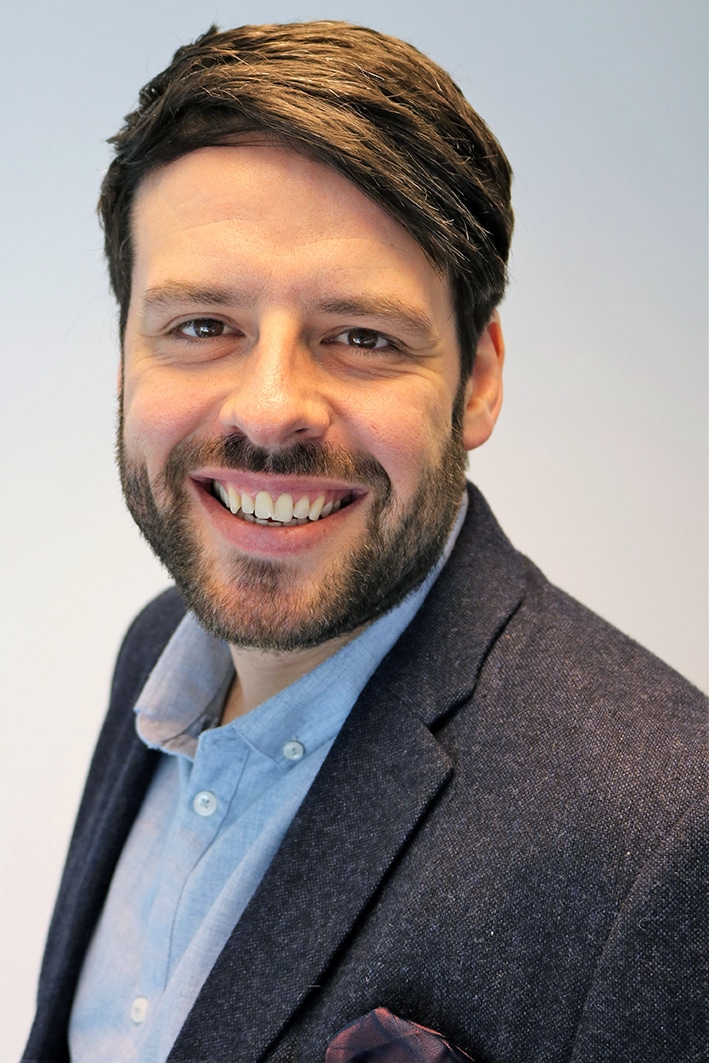 As we look forward for 2022, Greg Brushett, Adveco's UK Sales Manager, highlights recent product innovation and how as a business we are focussing efforts on supporting customers to navigate toward a more sustainable future for their buildings…
Adveco Ltd is an industry-leading company, which was established in October 1971. Renowned as specialists in commercial hot water, heating and low carbon applications, the company develops, manufactures and supplies technologies, applications and systems.
"We work with consultants, specifiers and designers, providing informed support and partnership through our application engineering team to design and deliver systems optimised to be highly efficient and cost-effective. For contractors, we offer a single, versatile, specialist sales resource that ensures delivery of the most cost-effective system. Facility and energy managers are supported through product remote monitoring, technical support, warranty and maintenance service to ensure system longevity and help realise low total cost of ownership."
Stated Greg Brushett, UK Sales Manager.
Anchoring Adveco's sustainability push forward for 2022 is a full range of commercial gas and electric water heaters, boilers, and solar thermal systems, versatile buffers, thermal storage, heat recovery and Air Source Heat Pumps (ASHP).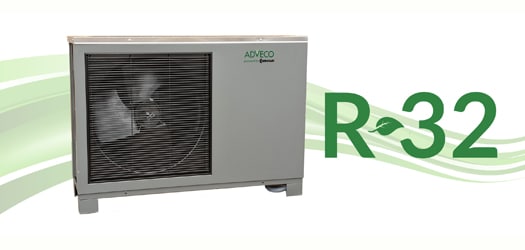 The Adveco FPi32 is a range of compact monobloc design 6, 9 & 12 kW air to water heat pumps providing hot water at 55°C, or higher in hybrid systems. The FPi32 range leverages R32 refrigerant to enhance year-round efficiency (COP as high as 5.23) while reducing the global warming potential (GWP), thereby lowing environmental impact.
"The use of R32 refrigerant has major implications in terms of taking us toward responsible, sustainable systems that deliver business-critical hot water without harming the environment,"
explained Greg.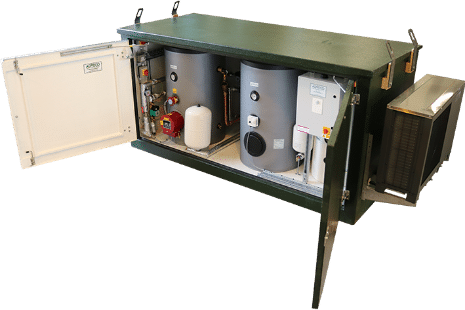 Designed and built offsite and delivered ready for rapid installation when space is at a premium, the Adveco Packaged e32-Hot Water System provides a pre-sized, resilient, environmentally friendly, low carbon hot water system that utilises the FPi32-9 ASHP to help offset up to 70% of the energy requirements. This compact weatherproof GRP structure provides a complete all-electric hot water plant room which demonstrates a 47% reduction in energy demands and CO² emissions for the same output of 500,000 litres of hot water each year when compared with a similar direct electric-only system.
Placing the utmost importance on customer satisfaction, the company not only supplies its range of off the shelf products, Adveco specialises in providing a bespoke solution for its customers. Providing a tailored, individually designed solution ensures that each application/system is correctly sized to make optimal product recommendations, and then supplied with manufacturer grade after-sales support.
"We choose or design products to be as highly efficient as possible, reducing operational costs and cutting or completely removing harmful CO and Noₓ emissions. Both are a critical requirement for organisations, CO especially as they strive to introduce greater sustainability on the route to achieving net-zero."
Mentioned Greg.
In terms of recent developments, Adveco released its new range of stainless-steel high-pressure indirect water heaters and storage tanks for applications in UK soft water areas; the Adveco ATSI, ATST, ATSH, ATSR and ATSB ranges. These vessels are available up to 1000L and are all rated to 10 bar as standard.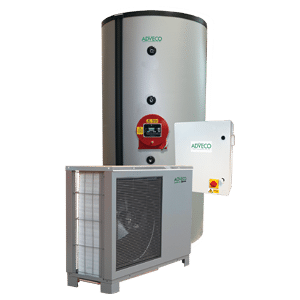 Our latest offering is the FUSION FPH-S range of low carbon, all-electric, packaged hybrid hot water systems. FUSION harnesses Adveco's FPi32 Air Source Heat Pumps (ASHP), a high-pressure ATSH calorifier with electric immersion, controls, and metering to provide a reliable, high-temperature, sustainable and cost-effective system for new commercial build and refurbishment projects.
"FUSION FPH-S range provides a single, easy to accommodate, highly effective response for organisations with small to medium basin and sink-led hot water demands"
says Greg.
"With Fusion, customers gain optimum efficiencies to lower the carbon emissions from a building project."
As the company looks forward for 2022 it continues to celebrate its 50th anniversary, Adveco maintains a fiercely independent approach which is enabling the company to further extend its portfolio of select, high-quality products to better address the changing needs of a nation set on a path to Net Zero by 2050. Greg added,
"Unifying the business under the singular Adveco brand we are better positioned to bring together a greater choice of quality product, all backed by real-world experience and engineering excellence."
Get in touch with Adveco today about your commercial building projects in 2022
https://adveco.co/wp-content/uploads/2022/01/Forward-for-2022-sustaiabble-hot-water-blog.jpg
494
1036
Gary Marshall
https://adveco.co/wp-content/uploads/2023/07/adveco-logo-hot-water-specialists1.png
Gary Marshall
2022-01-12 16:57:16
2022-05-02 18:06:14
Forward For 2022