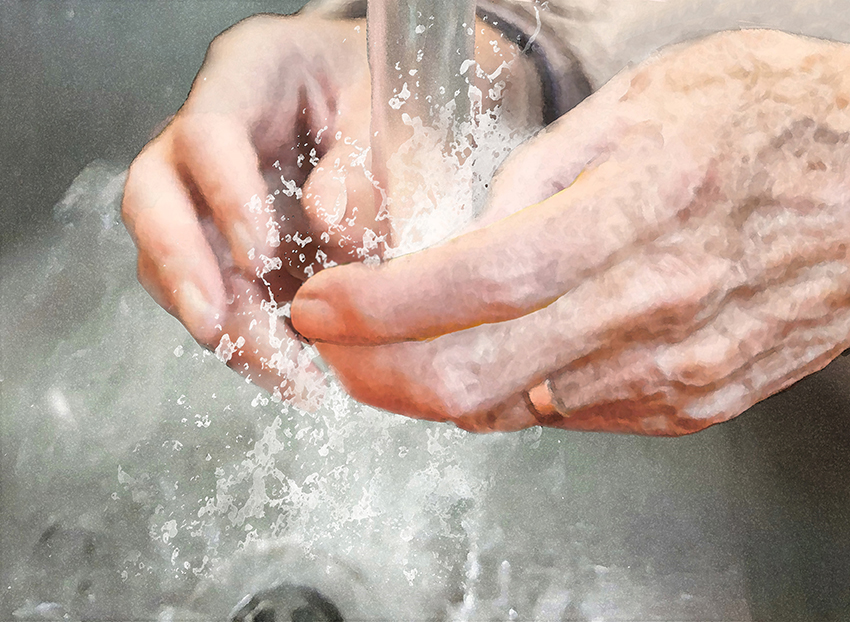 The Cogeneration Gap – Part 1
Often seen as an ideal application within the residential care home, in this short blog series Adveco discusses the argument for onsite energy cogeneration, the operational costs, the environmental impact and highlights the increasing performance gap between 'dirty CHP' and the latest generation of highly efficient micro-CHP…
Whether building a new residential care home or refurbishing an older property to be fit for purpose, the importance of energy provision has risen up the agenda, resulting in a proliferation of on-site power generation. According to a report by Centrica Business Solutions (The Energy Advantage Report, June 2018).
"…more than 80% of commercial operations are expected to invest in on-site power production to generate up to a quarter of their electricity requirements by 2025."
One popular choice has been the deployment of combined heat and power (CHP), also known as cogeneration. This is the simultaneous production of usable heat and electricity from a single process and source of fuel (typically gas) and is one of the most effective methods available to significantly increase the energy efficiency of a building. With an engine directly coupled to a generator, similar levels of efficiency to that of a conventional source of power can be achieved, and by locating such an installation on-site at the point of consumption, the usual energy losses associated with power transmission through the grid are eliminated.
Additionally, thermal energy is extracted from the CHP process by recovering the waste heat produced by the engine and generator during the power generation process. This drastically reduces the amount of fuel energy lost to the environment as exhaust, instead using it to contribute towards a local heat demand. With a significant continuous demand, such as would be typically seen in a residential care facility a CHP unit can run for very long periods of time and thus drastically reduce the reliance on conventional boiler technology and improve the overall efficiency of a building, reducing emissions and making financial savings.
Understanding the advantages of CHP
For operators and managers of care facilities, there are two basic questions to ask. If you have CHP what should you do with it? If you don't, should you upgrade your plant room to include CHP?
I want to make it clear that in my opinion there are enough benefits that you definitely want CHP, but you may not want to buy it outright. CHP will have an environmental and cost savings impact in any building, but it only provides a payback case on Capex in the right type of building. That is why you may not want to invest in the technology.
If your building already has CHP it is because someone made the decision to select Combined Heat & Power based on either a financial or an environmental reason. But there are notable differences in between those who design, and those who operate the building.
Designers have historically chosen CHP based on carbon savings requirements from things such as Part L, or the London Plan, which other UK cities will mirror, rolling out their own equivalent local environmental policy.  Designers need carbon savings to get planning permission for a project to be built. It is the most important thing for the designer, and it is the minimum that must be done to successfully complete their job. That is why the designer selects CHP. If you inherited a building built in the last five years with CHP, then it was probably selected for SBEM carbon savings to meet Part L.
So, in this scenario you have CHP, but if it was installed purely for carbon savings, then we have to accept that may not be the most important thing to the end client and their facilities management team. Foremost is the functioning of the building, so the priority is the reliability of supply of heating and hot water, next is the operating costs of the building, and this is then followed by environmental concerns like NOₓ and carbon emissions.
It needs to be recognised that CHP is a support technology, as opposed to a critical technology. Water heaters and boilers are critical equipment, if they break down it influences the heat and hot water supply to the building, and therefore the comfort and safety of the residents. CHP, like many renewables, makes no difference to the reliability of the supply. Whether it is on or off the building still has heating and hot water. If you have inherited a CHP, then you need to decide what you want to do with it.
Shutting it down is an option. You could turn it off and forget about it.  If you do that then you will pay no maintenance, nothing for energy consumption by the unit and, there will be no loss of heat or hot water supply. You will not have any carbon savings either, but, since the building regulations are not policed you can, unfortunately, do this.
Alternatively, you can pay for maintenance and energy and then start reaping the rewards of operating the CHP. Rather than using just gas or electric water heaters for all the domestic hot water (DHW) needed for washing, cleaning, showers and baths, the CHP will supply heat captured from its operation to warm, or preheat stored water. The CHP can supply as much as 90% of the hot water needed by the care home with the water heaters used to 'top-up' the water temperatures and meet periods of high demand for Part L systems. CHP is also a great way to build a guarantee of consistent hot water service. Typically, a care home system will operate two or more water heaters, but should one fail it would result in a reduction in available hot water. With the addition of a CHP able to preheat at least 60% of a care home's hot water needs, residents and staff should not see any obvious change in their hot water services should a water heater fail.
In part two we will consider the cost of operating CHP and gauging when and if you should look to upgrade to the technology…
https://adveco.co/wp-content/uploads/2020/05/elderly-hand-wash-graphic-web.jpg
622
850
Gary Marshall
https://adveco.co/wp-content/uploads/2023/07/adveco-logo-hot-water-specialists1.png
Gary Marshall
2020-05-14 10:39:23
2021-05-26 10:02:59
The Cogeneration Gap – Part 1