Warranty Maintenance & Servicing
Adveco Ltd. offers comprehensive customer support throughout the lifetime of appliances and equipment via an in-house team of servicing, warranty maintenance, and repair staff including qualified engineers based across the U.K.
Periodic servicing is paramount to the smooth operation of any hot water or heating system and Adveco offers a full range of service and preventative maintenance packages designed to fit the specific needs of the client, to ensure maximum system performance and longevity.
With authorised parts carried as standard on all vehicles, Adveco's aim is to provide a single visit fix whenever possible. If appliances are commissioned by Adveco initiation of a service contract requires completion of a simple pre-service report.
Committing to working with us ensures you receive comprehensive service work carried out to the manufacturer's recommendations. A typical service visit from us for our condensing gas water heater will, for example, include a change of igniter and gas probe, drain down, descaling, full report, and advisories.
Servicing with Adveco ensures Facility Managers gain reliable, business-critical hot water, heating and power systems that exhibit maximum system performance for low running costs, ease of management and longevity to realise low total cost of ownership.
Customers with appliances out of warranty can still request a professional service call out incorporating an onsite engineer visit and report.
"Just had our annual service on the water heater – Peter, the engineer, was punctual, efficient, thorough and very tidy." *****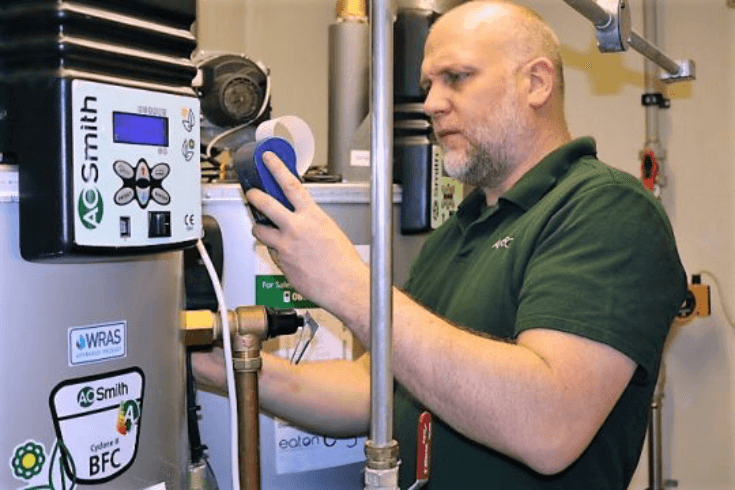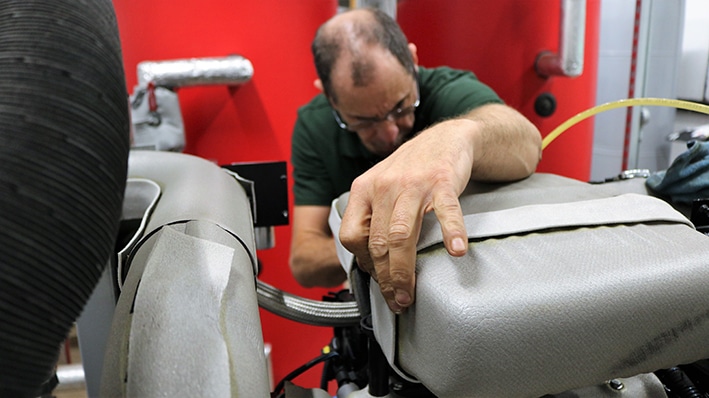 Adveco Ltd. – Expertly Engineered For You
Design, supply and support for commercial hot water, heating and low carbon applications