As part of a commercial solar thermal application, Adveco's large flat plate collectors are designed to help reduce energy demands, cutting carbon emissions and reducing operational costs associated with the provision of hot water.  
The large, modular design supports a variety of roof and wall mounting options to meet the needs of both new build and refurbishment projects.  
The collectors house a  low-weight, high-performance copper meander absorber manufactured with high-quality ultrasonic welding that assures system longevity and free movement of solar fluid within the collector plate.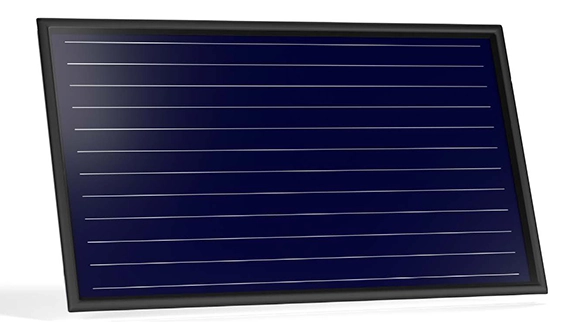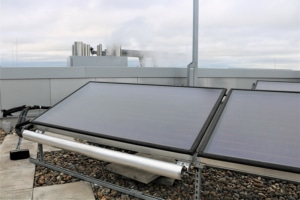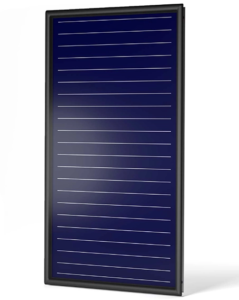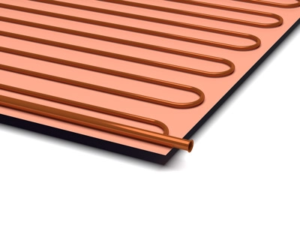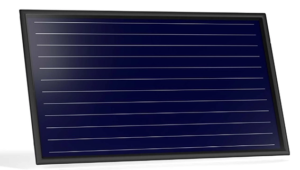 Features & Key Technologies
A Truly Sustainable System For All Types Of Commercial Buildings
Solar thermal collectors are by far the most efficient way to heat water with solar energy. This means flat plate collectors offer a smaller footprint compared to equivalent solar photovoltaics (PV) for domestic hot water (DHW), making them a prime choice when roof or facade space is limited. 
A typical  4 kW PV system requires approximately 16 panels covering 25m² of roof to match just three Adveco flat plate collectors covering just 6.6m² roof area.
Adveco recommends its solar thermal collectors be supplied with an integrated drain back module to prevent the overheating of solar fluid (glycol) within the flat plate collector to ensure system longevity. 
This approach enables commercial buildings with high demands to deploy a large number of collectors with a small tank and still provide high-temperature water with the knowledge that in times of low use high-temperature build-up in collectors is impossible. This ensures the system remains protected.
This approach is also more cost-effective as there is no
requirement for the installation of large solar storage, and more efficient as there is no call to dump unused heat.
For installations in densely urbanised areas, Flat Plate Collectors and Drain Back operate with no noise for zero sound pollution. The system uses no refrigerants, so avoids issues of chemicals with high global warming potential (GWP) and requires no specialist registration, such as F-gas, although installers should be solar trained. 
Due to the modular concept of Adveco's flat plate solar thermal collectors, applications can be introduced into a wide range of commercial buildings, no matter the form factor of the structure.
Whether roof-mounted, roof integrated or fixed on floor or wall consoles, fixing and connection are carried out with the same components, whatever the installation type. All mounting systems are prefabricated, meaning subsequent adjustments should not be required, accelerating installation timeframes when on site.
All mounting components are manufactured from high-quality materials for assured, long service life. Delivered complete in a single package including assembly materials, installation of single and multiple panel systems is made easy.

Mount on roof hook. Integrated into the roof. Mounted frame on roof hook.

Frame for flat roof. Wall mounted frame. Façade installation.
Adveco Drainback Systems – For Long-lasting, Low-Maintenance Renewables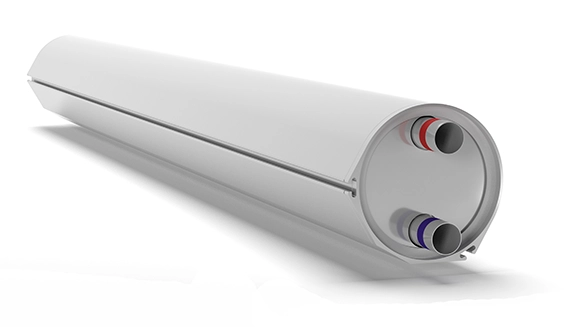 Adveco Ltd. is the independent hot water specialist for the commercial built environment and has historically traded as A.O. Smith Water Heaters in the UK.

Highest quality products and services
We prioritise our clients' needs to deliver bespoke, practical systems.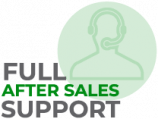 Maintenance and service packages, commissioning, spares, warranty and technical support for your application.