DRE Electric Water Heater
DRE – Electric Water Heater
Features & Key Technologies
Fitted with 3 to 9 Incoloy elements, DRE provides a maximum rating of 54 kW. Each element is independently controlled via its own control thermostat (adjustable: 49 – 82°C) and a manually reset-able high-limit thermostat. The DRE features a safety float switch and AO Smith's PermaGlas Ultra Coat second-generation glass coating technology helps to prevent corrosion.
All elements and thermostats are fuse-protected

Magnesium anode is replaceable

Optional ancillaries include unvented kits, destratification pump kit and powered anodes
The DRE water heater stores and heats water for sanitary purposes. Cold water enters the tank through the water inlet. The heated water leaves the tank at the top through the hot water outlet. When hot water is used, the tank of the water heater is filled with the same amount of cold water. Each row of heating elements contains its own control thermostat for precise adjustment.
Ideal Uses & Applications
Suitable for light commercial electric-only hot water systems

Suitable for medium commercial electric-only hot water systems
Technical Specifications & Downloads

Adveco Ltd. is the independent hot water specialist for the commercial built environment and has historically traded as A.O. Smith Water Heaters in the UK.

Highest quality products and services
We prioritise our clients' needs to deliver bespoke, practical systems.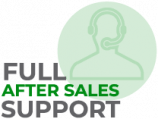 Maintenance and service packages, commissioning, spares, warranty and technical support for your application.