SGE is a fully room-sealed condensing high efficiency gas-solar water heater with integrated solar heat exchanger provides maximum solar contribution from a very small footprint, advantageous when space is at a premium. Efficient operation and low emissions are a product of the automatic gas/air premix burning system, which includes burner modulation.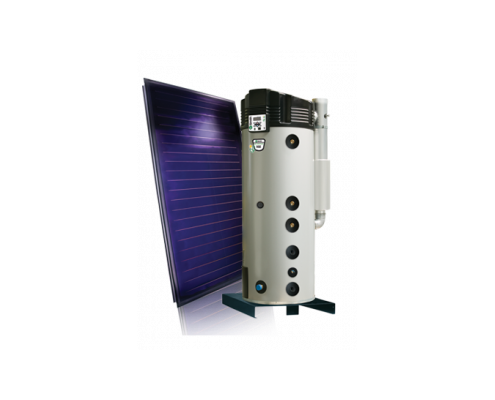 Features & Key Technologies
The collectors are connected to the lower heat exchanger, and the heat is transferred from the collectors to the water. The upper heat exchanger after heats, if necessary, until the water has reached the desired temperature. In this installation the solar contribution is fully utilized. If a higher draw-off temperature is required than can be provided by solar contribution, only then additional gas heating is needed. This functionality delivers the optimum use of solar energy and a minimum use of gas.
Theta dual service functionality means using the available hot water from the SGE water heater for both domestic hot water (DHW) and heating. This is a perfect system for locations where a lot of domestic hot water and a little bit of heating is required. The intelligent control uses the available hot water very efficiently to meet the heating demand from one system without compromising comfort levels.
SGE has a single control and display unit for the complete installation, supporting easy fault diagnosis and computer controlled digital week timers (water temperature setting from 40°C to 80°C) and is programmable for the legionella purge cycle. Optional BMS interface supports easy connection to a building management system.
SGE provides whisper-quiet operation at 45 dB(A) on 2m distance from duct.
Delivered with low-maintenance inert anodes.
Ideal Uses & Applications
Solar thermal

Combined hot water & heating systems

Restricted spaces
Additional Information
Ideal for solar thermal applications, not solar PV

Low, Class 5, NOₓ emissions

BMS support available
Technical Specifications & Downloads

Adveco Ltd. is the independent hot water specialist for the commercial built environment and has historically traded as A.O. Smith Water Heaters in the UK.

Highest quality products and services
We prioritise our clients' needs to deliver bespoke, practical systems.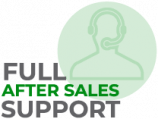 Maintenance and service packages, commissioning, spares, warranty and technical support for your application.