MD Floor Standing Boilers
MD Floor Standing Boilers
MD Floor Standing Boilers
The Adveco MD range of high efficiency condensing boilers are designed to provide a high capacity and reliable solution to a building's central heating demand.
Manufactured by our European partner with over 50 years of experience in boiler production, the MD range consists of four floor standing condensing boilers with heat outputs from 70 to 280 kW. Each boiler features one to four high-quality heat exchangers constructed from a continuous, non-welded run of titanium-stabilised stainless steel. This provides exceptional durability, strength and corrosion resistance, as well as a level of in-built redundancy for all units from 140 kW and above. The brand-exclusive heat exchanger features a 3 pass design with large bore, circular tube cross sections that reduce the collection of debris.
Features & Key Technologies
With an efficient pre-mix burner and low NOX and CO emissions, the MD range is an eco-friendly solution to serve a central heating system. The units additionally feature a high modulation ratio to ensure maximum efficiency even during periods of low demand.
The Adveco MD range features an inbuilt controller with LCD display that ensures full temperature control, plus cascade control for up to 8 units and a maintenance self-check of primary components and functions, 0-10 input, MODBUS communication and alarm output.
The Adveco MD range is also compatible with proposed 20% hydrogen blends in natural gas networks, offering a transitional route to a more decarbonised energy without requiring physical alteration to the appliance or building.
Download the MD Range brochure
The Adveco MD brochure provides you with a quick and easy reference guide to this range of compact and highly efficient, floor-standing and wall-mounted condensing gas boilers.
For more information, or to receive a printed brochure, please get in touch today.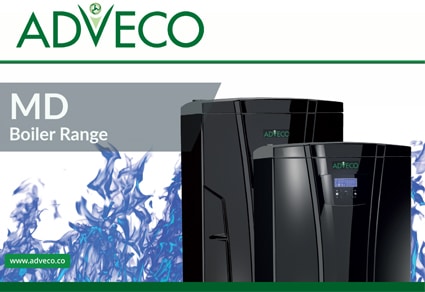 Technical Specifications & Downloads

Adveco Ltd. is the independent hot water specialist for the commercial built environment and has historically traded as A.O. Smith Water Heaters in the UK.

Highest quality products and services
We prioritise our clients' needs to deliver bespoke, practical systems.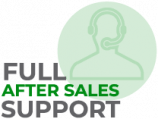 Maintenance and service packages, commissioning, spares, warranty and technical support for your application.