AD Commercial Water Heater
AD Commercial Water Heater
AD Commercial Water Heater
The Adveco AD commercial water heater range sets a new benchmark for commercial modulating condensing gas water heaters. Sleekly designed with a patented compact floor-standing arrangement, the AD is equally applicable to both new projects or renovation work where a lack of space would traditionally stall or quickly drive up costs of a project.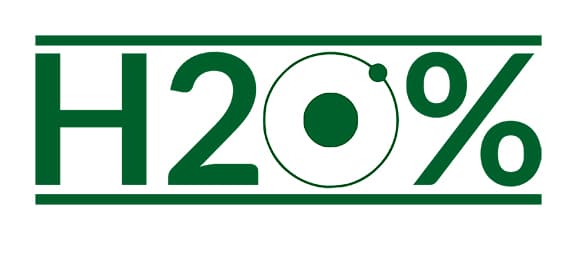 The Adveco AD range is also compatible with proposed 20% hydrogen blends in natural gas networks offering a transitional route to a more decarbonised energy without requiring physical alteration to the appliance or building.
The Adveco AD Water Heater Range has been named as a finalist in the commercial product of the year categories in the 2022 Heating & Ventilation Review Awards. Heating & Ventilation News 2022 & the 2022 Tomorrow's Facilities Management Awards.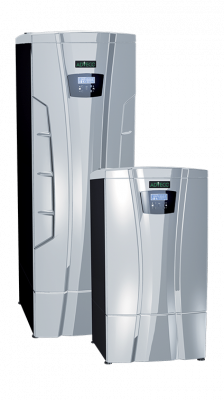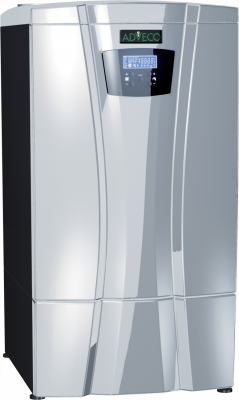 Features & Key Technologies
With each water heater composed of one to four 70kW heat exchangers, the AD range offers appliances from 70kW up to 280kW which can be configured to operate in a cascade of up to eight water heaters.
The titanium-stabilised stainless-steel construction of the AD range's heat exchangers is the perfect response to counter corrosion typically seen in high-pressure circuits in soft, or softened water applications.
This makes the Adveco AD a powerful choice for the most demanding semi-instantaneous hot water applications such as those found in sports and leisure centres, hotels, spas, schools, stadia, and large commercial buildings.
The AD regulates the correct water flow in accordance with inlet water hardness. Controlling the speed of the inlet water inside the heat exchanger allows the AD to automatically optimise the supplied output (up to 160 litres/minute) from the heat exchangers ensuring maximum efficiency when providing hot water.
Models with multiple integrated heat exchangers offer load balancing for optimal long-life operation and inbuilt redundancy guaranteeing continuity of service. Their titanium-stabilised stainless-steel construction makes the heat exchangers highly resilient; this enables direct contact with chlorinated mains water and use in naturally soft water areas where the corrosive nature of mains water can rapidly damage other water heaters.
Tough and efficient, the AD commercial water heater is equipped with a premix burner made of Fecralloy metal fibre for a high modulation ratio for excellent functionality at extremely high temperatures whilst also offering maximum efficiency even during periods of low demand. Using a pre-mix burner ensures the AD requires less gas, making it more cost-effective, plus reducing harmful NOₓ and CO emissions making the AD range a more eco-friendly choice.
The Adveco AD commercial water heater range features an inbuilt controller with LCD display that ensures full temperature control, plus cascade control for up to 8 units and a maintenance self-check of primary components and functions, 0-10 input, MODBUS communication and alarm output for seamless system integration.
Technical Specifications & Downloads
AD Water Heater tabs
| | | | | |
| --- | --- | --- | --- | --- |
| Model | AD 70T | AD 140T | AD 210T | AD 280T |
| Gross Heat Input (min/max) kW | 16.3 / 77.6 | 16.3 / 155.4 | 16.3 / 233.1 | 16.3 / 310.8 |
| Heat Output (min/max) kW | 15.6 / 74.0 | 15.6 / 148.0 | 15.6 /222.0 | 15.6 / 296.0 |
| DHW Recovery (ΔT 50°C) l/h | 1202 | 2506 | 3755 | 5088 |
| Dimensions H x W x D | 1180 x 600 x 945 | 1180 x 600 x 945 | 1880 x 600 x 896 | 1880 x 600 x 896 |
| NOX mg/kWh GCV | 27 | 27 | 27 | 27 |
| CO ppm | 19 | 19 | 19 | 19 |

Adveco Ltd. is the independent hot water specialist for the commercial built environment and has historically traded as A.O. Smith Water Heaters in the UK.

Highest quality products and services
We prioritise our clients' needs to deliver bespoke, practical systems.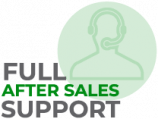 Maintenance and service packages, commissioning, spares, warranty and technical support for your application.