BFC Cyclone is a fully room-sealed condensing high-efficiency storage water heater (97% gross). Flexible flue options allow this water heater to be placed almost anywhere. This water heater is fitted with an automatic gas/air premix burning system including burner modulation. BFC Cyclone is standard delivered with low-maintenance powered anodes.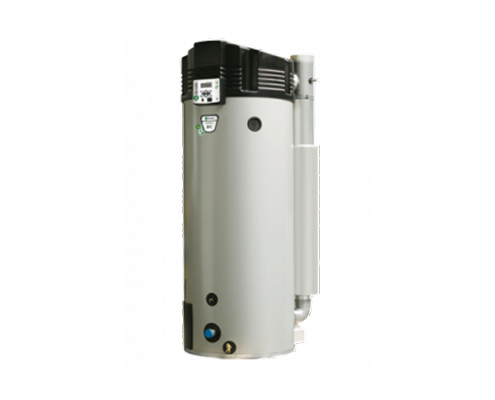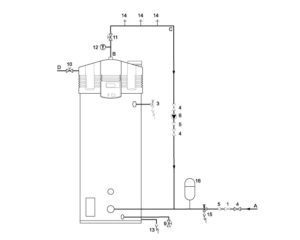 Features & Key Technologies
The BFC water heater stores and heats water for sanitary purposes. Cold water enters the bottom of the tank through the water inlet. The heated water leaves the tank at the top through the hot water outlet. To operate the water heater, the operator interface and control switch are used.
Theta dual service means using the available hot water from the BFC Cyclone water heaters for both domestic hot water (DHW) and heating. This is a perfect system for locations where a lot of domestic hot water and a little bit of heating is requested. The intelligent control uses the available hot water very efficiently to meet the heating demand from one system without compromising comfort levels.
Ideal Uses & Applications
Commercial domestic hot water (DHW)
Commercial heating
Dual service with larger DHW demands and small heating requirement
Ideal for combining hot water and heating
BMS interface capable for easy connection to a building management system
Control support week timer, legionella prevention program, easy fault diagnosis and computer controlled digital week timer
Technical Specifications & Downloads

Adveco Ltd. is the independent hot water specialist for the commercial built environment and has historically traded as A.O. Smith Water Heaters in the UK.

Highest quality products and services
We prioritise our clients' needs to deliver bespoke, practical systems.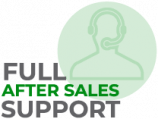 Maintenance and service packages, commissioning, spares, warranty and technical support for your application.