The HR001, is a standalone Heat Recovery Unit providing a convenient, packaged unit to recover refrigerant system waste heat. Perfect for commercial organisations that make use of large chiller or refrigeration technology as part of their day to day operations, such as
restaurants
and large-scale catering facilities in
hotels
,
schools
or universities and retailers holding frozen stock. Connecting between refrigeration or freezer condenser units and a
hot water installation
, the HR001 utilises the waste heat generated by the compressor to indirectly pre-heat the incoming mains within a hot water installation and is capable of achieving temperatures as high as 50°C.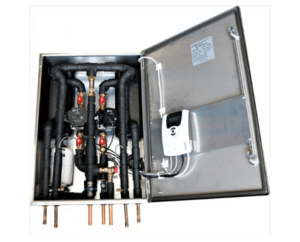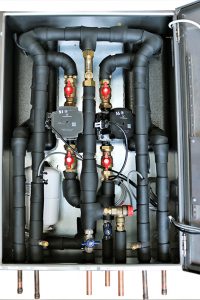 Features & Key Technologies
Proven, Sustainable, Cost Effective
Deployed HR001 appliances run on average six hours per circuit per day, recovering 155 kWh per week of otherwise wasted heat.
Assuming 75% gas and 25% electric split, each unit on average provides more than £400 in annual savings, and can be considerably greater, meaning payback periods can be as little as 3½ years.
The HR001 is industry recognised for its innovation, named finalist in the commercial heating categories in the 2019 HVR Awards and 2020 H&V News Awards…

Adveco Ltd. is the independent hot water specialist for the commercial built environment and has historically traded as A.O. Smith Water Heaters in the UK.

Highest quality products and services
We prioritise our clients' needs to deliver bespoke, practical systems.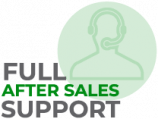 Maintenance and service packages, commissioning, spares, warranty and technical support for your application.