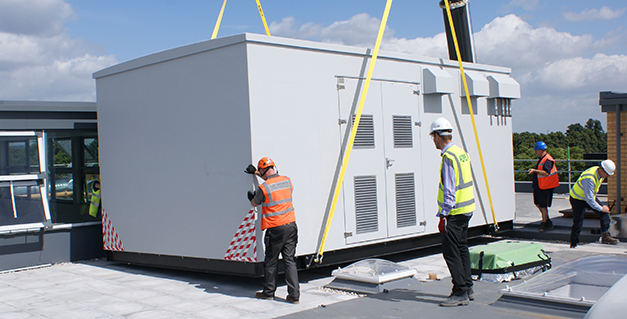 Offsite Construction for Heating – An Educated Decision
There are massive benefits for the education sector using pre-fabricated packaged plant rooms for schools to rapidly deploy hot water and heating.
Provisioning a modern, efficient, cost-effective and sustainable business-critical hot water and heating system is not necessarily straight forward for some sites. They may be limited in terms of existing plant room space, or in the case of much older buildings, have no dedicated plant room space at all. Other sites may face limitations in terms of when work can actually be carried out on site. If a works window is especially narrow it can preclude larger scale project work.
The proper coordination of equipment, controls and timely project delivery are the most difficult, and therefore costly, aspects of creating a modern heating and hot water application for schools. When a project faces the kinds of limitations outlined, one answer is to make use of an external plant room to relocate essential building services, increasing the availability of valuable internal areas.
This was the route a Berkshire school recently opted for to address these challenges. By sourcing an Adveco bespoke, pre-built packaged plant room, leveraging condensing gas boilers to meet the school's specific central heating and domestic hot water (DHW) needs.
Because a packaged plant room is prefabricated off-site, it arrives with all appliances, controls and ancillaries pre-fitted and connected, ready to be sited immediately upon delivery. This dramatically accelerates overall project delivery timescales, minimises on-site labour demands, and considerably reduces costs.
Sized, designed, and manufactured to order by Adveco, the Berkshire school project featured a single, large 7m x 4m reinforced GRP weatherproof enclosure with a steel base and checker plate floor suitable for placement on top of the school building's flat roof space.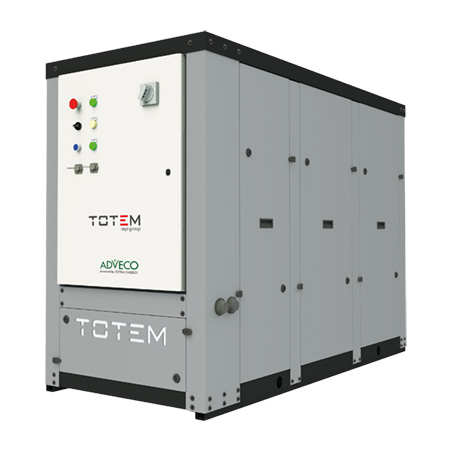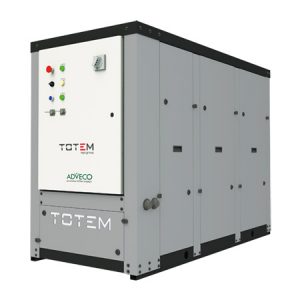 Incorporating a 10 kWe / 22 kWTh TOTEM T10 micro-CHP and, a full cascade of condensing boilers, 2000 litre carbon steel buffer vessel, expansion tank, pumps, controls, meters and pipework. All delivered pre-built and ready to be installed within days. The plant room just requires flues, external pipework and final electrical connections to be completed.
To achieve the best results, the decision-making relating to heating and DHW systems needs to be finalised early on to allow for the increased lead-in times. Adveco's design engineers guided the school through this process to ensure a highly resilient system was fully defined for before construction began.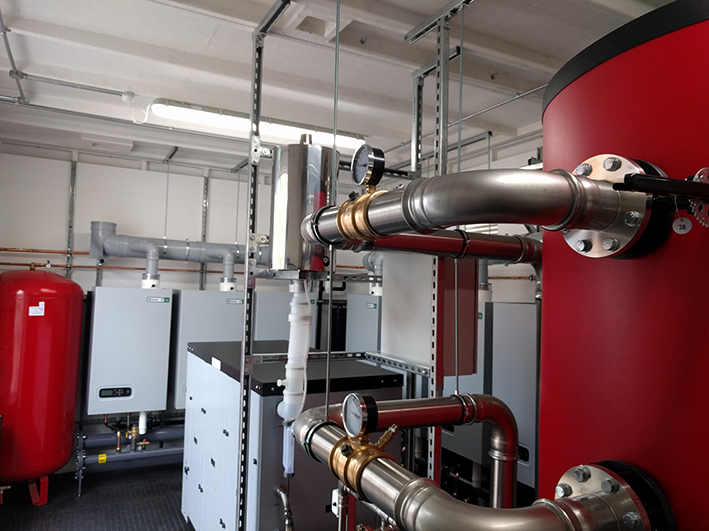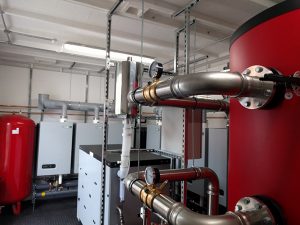 As well as maximising space, packaged plant rooms provide a proven method to secure new, highly efficient and cost-effective to operate hot water, heating and low carbon systems. Schools can opt for a choice of gas, electric or renewables, such as Air Source Heat Pumps, or these can be combined into a single packaged hybrid system. While delivering rapid return on investment and lower ongoing operating costs, such hybrid systems can also help provide a timely answer to meeting new sustainability targets across school estates.
Discover more about Adveco packaged plant rooms.
https://adveco.co/wp-content/uploads/2020/03/Adveco-PPR-lift-school-72dpi.jpg
319
627
Gary Marshall
https://adveco.co/wp-content/uploads/2022/10/logo-and-strapline.png
Gary Marshall
2020-03-18 11:55:16
2022-12-01 11:38:16
Offsite Construction for Heating – An Educated Decision