A range of three compact commercial semi-instantaneous gas condensing water heaters

Perfect for applications requiring direct contact with soft and softened water

Compact and smart for no-nonsense installation and maintenance
Commercial hot water specialist Adveco, announces the Adveco AD range of high-efficiency condensing gas-fired wall-mounted water heaters. Designed to provide a compact, high capacity and reliable method for delivering instantaneous hot water to a building, the new range consists of three models, the AD16 (27kW rated heat output), AD22 (33 kW) and AD37 (61 kW).
The AD is a range of 'A' class energy-efficient wall-mounted water heaters, with a net efficiency of up to 107% for the production of domestic hot water (DHW). With an efficient pre-mix burner and minimal NOₓ and CO emissions, the AD range is an eco-friendly way to serve a DHW system. Featuring a high 1:8 modulation ratio, wall-mounted ADs ensure maximum efficiency even during periods of low demand.
The wall-mounted water heater features a single high-quality patented heat exchanger constructed from a continuous, non-welded run of  AISI 316Ti titanium-stabi­lised stainless steel, providing exceptional construction strength and corrosion resistance. The brand-exclusive three-pass design features large bore, circular tube cross-sections that reduce the collection of debris.
Bill Sinclair, technical director, Adveco said, "For property renovation where space is at a premium or when existing gas appliances need modernising, the AD wall-mounted water heaters range delivers highly efficient operation in a compact form factor. The titanium-stabilised stainless-steel construction of the AD's heat exchangers is also the perfect response to counter the concerns of corrosion in soft or softened water applications."
Also included is an inbuilt controller with an LCD display that ensures full temperature control and a maintenance self-check of primary components and functions.
Additional Information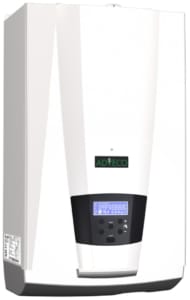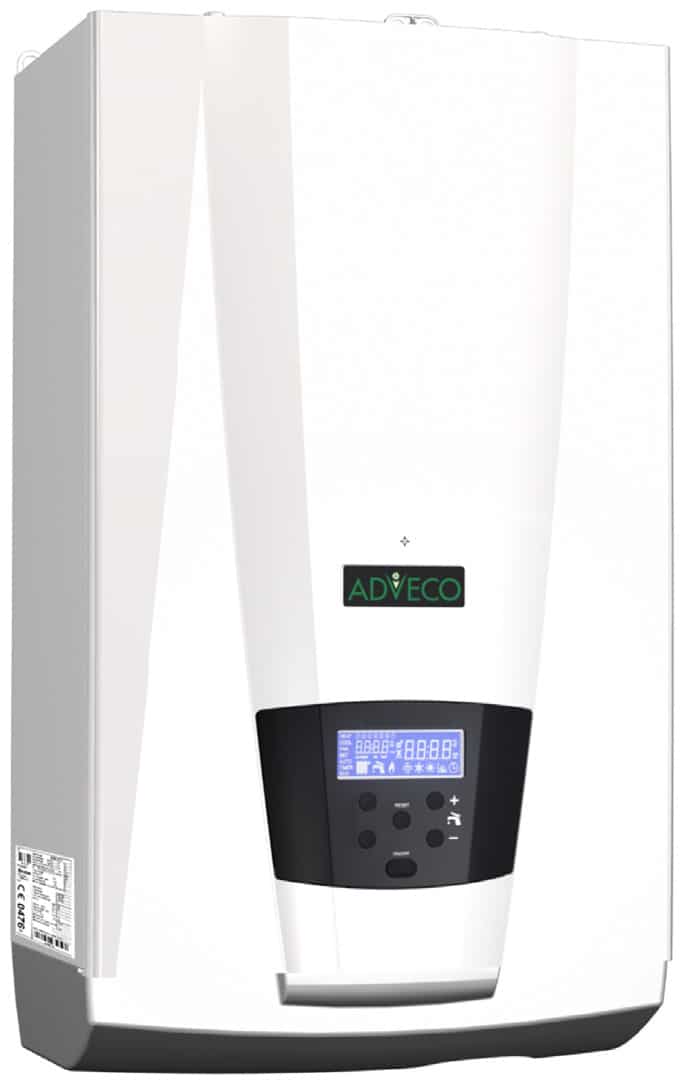 Compact wall-hung arrangement
High-efficiency pre-mix burner provides a large modulation range
Ultra-low NOₓ emissions at 16-29 mg/kWh
Available using natural gas or LPG
Supports standard concentric or parallel flue systems using an adaptor for low-cost 80/125 mm diameter PP available on request
Integrated run/fault signal for connection to BMS
https://adveco.co/wp-content/uploads/2022/09/AD-wall-mounted-water-heater-banner-1.jpg
494
1036
Gary Marshall
https://adveco.co/wp-content/uploads/2023/07/adveco-logo-hot-water-specialists1.png
Gary Marshall
2022-09-15 09:34:23
2022-09-15 09:34:23
Adveco AD Wall-Mounted Water Heaters For Commercial Properties