Adveco MSS Cylinder Range For Heat Pump Based DHW Applications
Hot water specialist Adveco introduces the next generation of MSS cylinders for heat pump based DHW projects in commercial buildings. MSS is a specialised range of premium carbon steel primary system vessels designed to serve a diverse range of water and space heating applications which require an inertia tank or energy storage vessel.
The MSS range offers ten models from 300 litre to 5000 litre capacity. Each vessel features multiple large, high-capacity connections as standard at high and low levels. These tappings enable the tanks to be used with multiple return flow temperatures or multiple heat sources, such as renewables or low- and high-grade heaters. This makes MSS vessels ideal for hot water applications using heat pumps operating at lower temperatures as greater flow is needed to raise the kilowatts of the system.
MSS also features additional connections at mid-level providing greater versatility to cater for a wide range of system applications. Designed with a low maximum height (1.87m to 2.265m with insulation) MSS despite its larger volume is easier to install in plantrooms, especially those with limited clearance. The vessels also lend themselves to incorporation into packaged plant rooms to leverage the advantages of offsite construction, which include production oversight for improved system quality and rapid delivery to install times.  Due to the lower vessel height, MSS incorporates three internal baffle plates to improve thermal separation within the vessel itself.  
The Adveco MSS range is suitable for use with standard working pressures of up to 6 bar. For projects requiring higher pressure, such as multi-storey buildings with basement plant rooms, 10 bar versions are available on request in all sizes. All MSS vessels support working temperatures of up to 95°C.
Multiple sensor pockets at all levels provide straightforward integration of controls or BMS sensors. An inspection/clean-out flange allows for ease of service or maintenance.
100mm removable insulation is supplied with every vessel and Adveco can provide optional ancillaries including control and overheat thermostats, automatic air vents, and gauges.
The versatility of the Adveco MSS with its multiple large capacity connections means that it is capable of meeting the large majority of system requirements, whether for DHW, central heating or cooling, negating the need for bespoke cylinder manufacture which is both more expensive and time-consuming. For projects specifying larger energy storage vessels MSS offers everything you need at a ready-to-go price.
Visit the Adveco MSS product page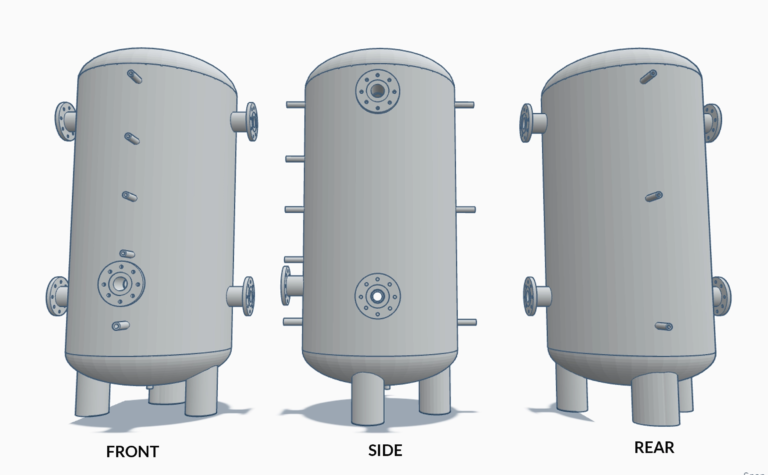 https://adveco.co/wp-content/uploads/2023/10/MSS-banner.jpg
321
845
Gary Marshall
https://adveco.co/wp-content/uploads/2023/07/adveco-logo-hot-water-specialists1.png
Gary Marshall
2023-10-16 16:30:07
2023-10-16 16:31:08
Adveco MSS Cylinder Range For Heat Pump Based DHW Applications