Faced with an increasing expectation to become more actively sustainable, as well as mitigating rising energy costs, commercial organisations need to give greater consideration to the integration of a solar thermal heating system as part of their premises. Not only a proven and extremely reliable technology, solar thermal offers a clear path to reducing CO₂ emissions.
From offices to healthcare, hospitality, schools and leisure, if, as a business, you are using large amounts of hot water, then solar thermal is potentially an ideal technology, particularly if an application is for a new build project.
Additionally, solar thermal lends itself to working in conjunction with other conventional heating and renewable technologies. This is critical, as a solar thermal system alone, typically would not be able to generate a business's total energy requirements to meet the year round demands for domestic hot water (DHW). Correctly designed and sized, the solar thermal system can generate a substantial proportion of the hot water requirements, enough to reduce reliance on the gas boiler, especially during summer months. This alone can result in considerable savings in the overall energy overheads of the business.
Adveco specialises in design for solar thermal and can support you installation needs.
For installers wishing to offer solar thermal services Adveco can provide installation training via CPD and onsite instruction.

Features & Key Technologies
Featured Case Study: The New Benchmark In Sustainable Building
100 Bishopsgate is the latest prestige construction project in the financial district of the City of London. Operated by Brookfield Properties, the development is a stunning all-glazed tower offering 37 floors of mixed-use that has been designed and constructed to meet the highest standard of efficiency, achieving an 'Excellent' BREEAM rating to maximise sustainability and reduce the carbon footprint over the lifetime of the building.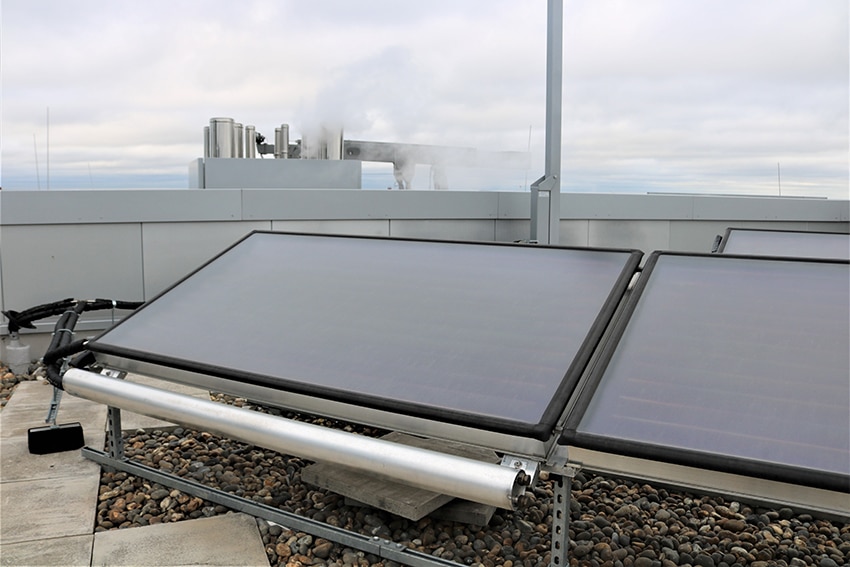 Adveco Ltd. is the independent hot water specialist for the commercial built environment and has historically traded as A.O. Smith Water Heaters in the UK.

Highest quality products and services
We prioritise our clients' needs to deliver bespoke, practical systems.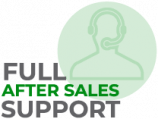 Maintenance and service packages, commissioning, spares, warranty and technical support for your application.