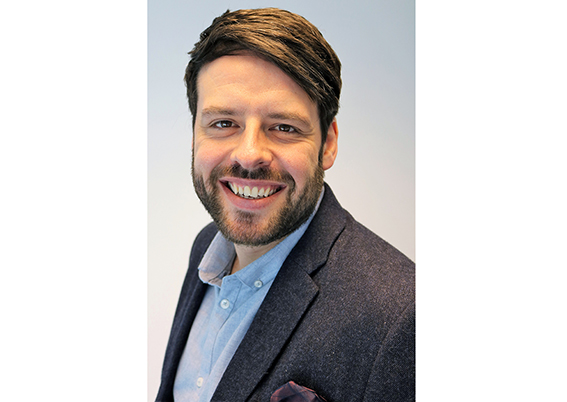 Adveco Appoints UK Sales Manager
Commercial heating and hot water specialist Adveco, has appointed Greg Brushett as UK sales manager, responsible for all Adveco and A.O. Smith Water Heaters product and system sales. As part of the appointment, Greg has spearheaded a review and restructuring of the UK sales function to drive greater focus on supporting customer engagement.
Greg brings more than a decade of sales and engineering expertise in the commercial heating and hot water industry. Starting as a regional sales manager at Rinnai, he originally joined A.O. Smith Water Heaters in 2011 as a sales engineer. Having moved to Viessmann in 2014 in the role of area business manager (commercial & renewables), he has taken the opportunity to return to Adveco and A.O. Smith Water Heaters to manage UK sales.
"Between Adveco and A.O. Smith, we have a strong and highly competitive product offering,"
says Greg Brushett, UK sales manager, Adveco.
"Now, we can back that with the best possible service for customers. We have focussed on building our professional sales teams to ensure that there is no single point of failure. Customers can be assured there will always be access to the specialist technical sales knowledge that sets Adveco apart when sourcing product for commercial applications and projects."
Customers of Adveco and A.O. Smith Water Heaters are supported by dedicated specification sales and account sales teams, both backed by in-house application engineers. The new team structures are important, ensuring the sales team members never feel isolated and customers always have an informed point of contact – critical for projects that can be complex and typically require a bespoke response.
"The new sales team structure is also really important in allowing us to bring on new talent, leveraging the existing experience within the team to nurture the next generation of application engineers and specialist specification sales,"
adds Greg.
"By recently expanding our graduate intake across these teams we are not only taking positive steps towards addressing the growing national skills shortage within the engineering sector, but also strengthening our business for long term growth as we embrace new technologies and expand into new commercial markets."
For Adveco sales and enquiries contact enquiries@adveco.co or call 01252 551 540. For A.O. Smith Water Heaters contact us at sales@aosmith.co.uk or call 0870 267 6484
https://adveco.co/wp-content/uploads/2019/05/GB-1-72dpi-web.jpg
402
567
Gary Marshall
https://adveco.co/wp-content/uploads/2023/07/adveco-logo-hot-water-specialists1.png
Gary Marshall
2019-05-23 08:51:21
2021-04-29 17:43:21
Adveco Appoints UK Sales Manager